Sony outs Google TV enabled sets
Google goes and puts its goods in Sony's sets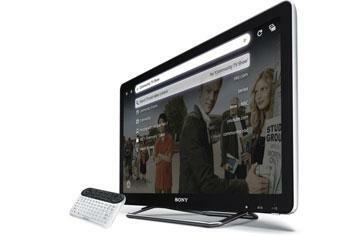 Sony has officially unveiled its first range of Google TV enabled televisions which look set to transform the humble telly in to a social and multimedia powerhouse.
Running on Google's Android platform, this new generation of TVs brings something new to the table by offering a whole host of apps like YouTube and Twitter, glueing you to the couch harder than ever before. Also announced was a standalone unit with built-in Blu-ray player, offering the same features for your existing set.
The integrated Chrome browser serves up the full web browsing experience while the bundled remote with mini QWERTY keyboard and optical mouse make web surfing a breeze. Other neat touches include the ability to use your Android phone as a remote and picture-in-picture functionality, meaning it's possible to surf the web and watch shows at the same time.
There's been no word on a UK price or release date, but as always we'll let you know as soon as it's announced. For now just look forward to a future where you can vent your frustrations on Twitter in real-time as Rooney fails to deliver once again.