Sony Vaio J Series sees the light
You're in charge of a computer company. The tablet revolution is coming. You need to break out something to eclipse the competition. And you bring out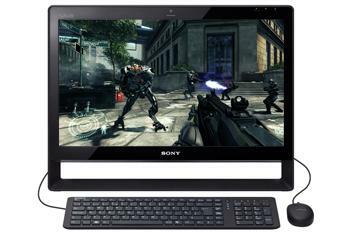 You're in charge of a computer company. The tablet revolution is coming. You need to break out something to eclipse the competition. And you bring out a desktop all-in-one?
Strange thinking, but perhaps Sony's got the right idea. If anything, the rise of the tablet could see a shift back towards elegant desktop PCs in the home. It beats having a "desktop replacement" laptop.
So, we'll give the J-Series a chance – particularly as that 21.5in 1080p screen has every chance of being one of the best displays about; Sony's pedigree in that department is pretty special.
Naturally, it also has multitouch for easy media browsing, while inside there are some Intel 2.26GHz i3 guts to take on the heavy lifting and Nvidia graphics to make light work of all that HD video stored on the 500GB drive.
Sony's keeping schtum on price for the moment, but it's up for release next month (July). Then we get to find out if the home desktop can really make a comeback.