Sony's skins serve up a splash of colour
Remember Nokia's Xpress-on phone covers, introduced back in 2002? They camouflaged our plain brick mobiles with jauntily patterned plastic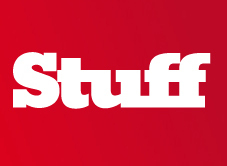 Remember Nokia's Xpress-on phone covers, introduced back in 2002? They camouflaged our plain brick mobiles with jauntily patterned plastic skins.
Now Sony is belatedly jumping on the bandwagon by introducing colourful skins for its Vaio laptops. You can pick a variety of hues for your mouse, keyboard, sleeve and lid, mixing and matching as you see fit. You can even try your designs before you buy on the Sony Style site.
Attractive? It's a matter of taste. But eye catching? Definitely. Does it affect the way our laptops work? No.
So, although we could spend hours getting caught up in selecting the perfect colour scheme for our lovely lappies, it's not really necessary, is it?
If you're a fashionista who knows his fuchsia from his mauve, you might think this is the best idea Sony's had since the Vaio series itself.
Otherwise, it's still worth a quick doodle through the colour swatches out of curiosity and nothing more.
[by Tilly McCluskey]