SpaceNavigator – the coolest controller on (Google) Earth
[intro]Logitech's new 3D controller might seem like a luxury - but it's a must have for Google Earth fans[/intro] For years now, I've lusted af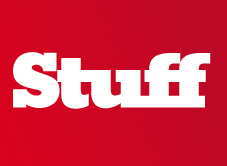 [intro]Logitech's new 3D controller might seem like a luxury – but it's a must have for Google Earth fans[/intro]
For years now, I've lusted after the wonderful Griffin Powermate, a silver rotary dial with blue underlighting that connects to your computer by USB. Trouble is, I've never really worked out what I could use it for.
Well, now 3D Connexion (owned by Logitech) have come up with a pimped version of the idea called SpaceNavigator (from £35, www.3dconnexion.com), pictured above, which allows you to navigate in 3 dimensions. Why would you wanna do that? So you can cruise around Google Earth like you're flying a starship, that's why.
It takes a while to get used to, but it pretty soon becomes an instinctive way to move around 3D environments (it works with Google's free 3D building too Sketch Up, too, along with Autodesk, NASA World Wind and a bunch of other 3D apps that I've never heard of – but may well begin exploring).
Useless? Not quite. Cool? Hell yes. See you in the stratosphere.