Spin Motion iPhone app makes gyro-controlled stop motions
Student Simeon Brandner's app will help you line up hundreds of frames and rework other people's creations by tilting your phone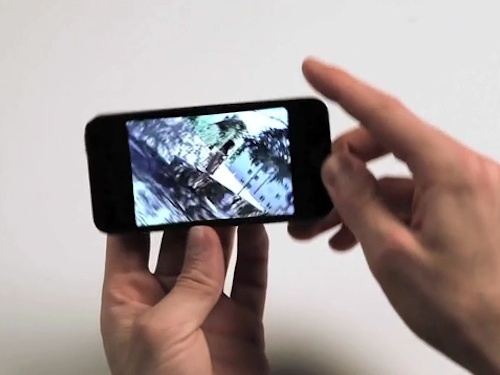 It's rare to find an app that Talking Heads, Pingu and Tim Burton would all approve of but Spin Motion is that app. Simeon Brandner, who studies Media and Interaction Design at the University of Art and Design Lausanne, Switzerland, made Spin Motion for iPhone to make, share, watch and edit stop motion masterpieces.
When you're snapping the stop motion shots in the first place, there's a line guide which then pivots a few degrees until it has completed a full 360.
So when you, or other users, play it back the app will use your iPhone's gyroscope to move the stop motion forwards or backwards depending on how you rotate the handset. And you can add images to the clip to make a collaborative stop motion.
Spin Motion is still being tweaked but, according to Creative Applications, the iPhone app should appear on the App Store in the next few weeks – we'll update you when it does.
Spin Motion App by ECAL/Simeon Brandner from ECAL on Vimeo.
[via Creative Applications]
Google planning Nexus 7 hybrid tablet with Jelly Bean and Chrome OS?
Panasonic Lumix G5, LX7 and FZ200 hands on reviews
World's thinnest smartphone doubles as a hammer