Splinter Cell Blacklist gets new trailer
Ubisoft's new clip shows lots of American patriotism and lots of violence – but no Michael Ironside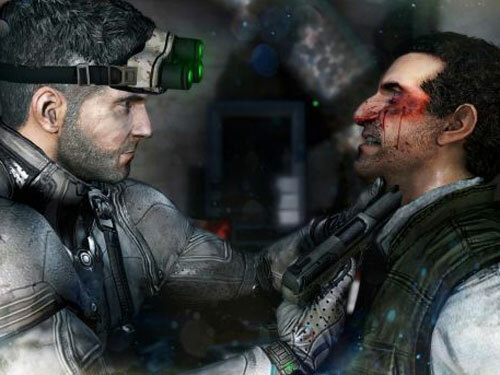 Ubisoft today released a new trailer for Splinter Cell Blacklist, the next game in the long-running stealth action series.
The game is shaping up to be spectacular from a technical standpoint, and that's reflected in the fully motion captured sequences – where actor Eric Johnson not only performed Sam Fisher's deadly moves but also recorded the voice work at the same time.
Yes, that means the gravel-throated Michael Ironside has stepped back from his role as Fisher, and while we understand – Ironside's now in his 60s and thus unable to roll around on the floor for 12 hours a day – it makes us a little bit sad.
Another aspect which could give veteran Splinter Cell fans pause is the apparent focus on action rather than stealth. After all, the first few games shifted the balance far more towards sneaking through the shadows than running into the middle of an enemy camp and breaking five terrorists' necks in less than three seconds. But we'll reserve judgement until the game is released next March.
How to get Google Maps back on your iPhone
Should you upgrade your iPhone to iOS 6?