Sports car clubbing
[intro]Sports cars might be the toys of the rich and famous, but it doesn't mean they should have all the fun. Why not join a sports car club…[/intr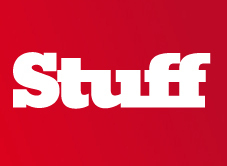 Sports cars might be the toys of the rich and famous, but it doesn't mean they should have all the fun. Why not join a sports car club?
Marque II is a new company that offers a fleet of fast, sporty vehicles for you to cruise around in at your convenience. The way it works is similar to other supercar clubs such as écurie25 and P1. With Marque II, you pay a joining fee (£1000) and a membership fee (£7200). This gives you a certain number of points to spend (2000). Each car costs a certain number of points to use and this varies depending whether you want to borrow it during the week or at weekends.
Over the past couple of days I've been lucky enough to borrow Marque II's Audi RS4 Avant (pictured. BTW, I love this car). This would cost 100 points to borrow over a weekend in high season (April-Sept) but only 80 points in low season (Oct-March). However, if you wanted to borrow the amazing Audi R8 or the incoming Alfa Romeo 8C (due November), it would cost 200 and 160 points respectively. Other cars on the fleet include a Jaguar XKR, Noble M12 GTO 3R and Ferrari F360.
You have to be over 25 to join, and it helps if you're in the Greater London/South East to aid delivery and collection of the cars. Over £7000 might seem a lot of money to pay for the privilege but you don't need to worry about service costs, MOTs or, more importantly, washing it! And, if you don't use all your points, you can carry half of them over to the next year's membership. If you're a member of a supercar club let me know which one and what you think…