Steam coming to your TV "soon"
Steam Big Picture Mode with gamepad and TV-friendly interface is heading for the living room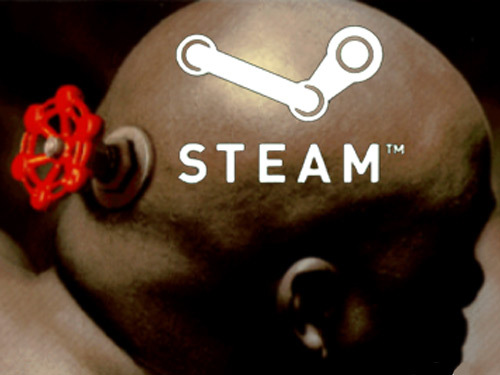 Steam Big Picture Mode will allow you to access your Steam games on your living room television – and according to Valve it's coming soon. While very little is known about it, it's widely believed to incorporate a gamepad, as well as an interface that'll look the business on your HDTV.
Valve's Jason Holtman told PCGamesN that a launch is close: "We have all this great content, and it's super good looking. You own Skyrim on Steam, and a huge television, and 5.1 surround. Why wouldn't you want to see it there?"
You'll most likely still need a PC running Steam, but Big Picture Mode will change the way you interact with it. Could this be the long-rumoured "Steam Box" console? We'll bring you more after the full reveal.
You may also like
Tweetbot for Mac released early
New video! Is Samsung's Galaxy Tab 2 7.0 as good as the Nexus 7?
World's most powerful mobile sound system is ready to decimate your ear drums