Stephen Fry gets technical on videojug.com
[intro] Underneath that larynx made of tweed beats the heart of a true gadgetista [/intro] Good old Stephen Fry – not only is he the human equival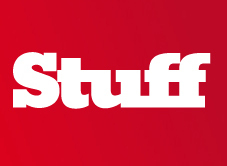 [intro] Underneath that larynx made of tweed beats the heart of a true gadgetista [/intro]
Good old Stephen Fry – not only is he the human equivalent of a cup of Horlicks and a veritable authority on tree frogs, he's also a massive tech-head. It's like finding out that the Queen owns an iPod.
Not the first person you'd associate with bleeding-edge gadgetry, Fry was actually the second person in the UK (after Douglas Adams) to own an Apple Mac and he currently totes a staggering 24 smartphones in those well-tailored pockets. He's also one of the few people in this country to have had his mitts on an iPhone (courtesy of his good mate "Johnny Ives").
You can hear the full interview with the forward-thinking national treasure over at videojug.com, and a right good watch it is too. Fry is a great draw for the advice-sharing video site, but once you've landed you'll find a good selection of bite-sized How-to clips, ranging from "How to give a great man-to-man hug" to "How to deal with kidney stones" (although these should probably be tackled separately).
Most content at the moment has been generated by videojug itself, and it's slick, well-presented and expertly edited. But there's loads of scope to upload your own nuggets of information that could help fellow human beings. Or why not choose from a live list of users' questions to tackle, such as "How do I build a pergola?" to "How can I get my pet snake to eat frozen as opposed to live mice?".
If there are any pergola or pet snake owners out there – you know where to go…