Storify comes to the iPad
Share your stories the lazy way with this long-awaited app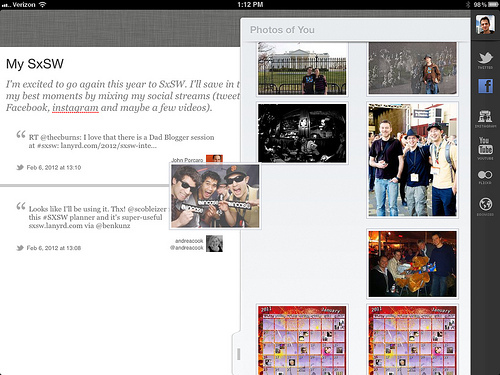 Storify, the web app that lets you chart an event using tweets, pictures and videos, has arrived on the iPad. The Storify iPad app lets you collect content from sites including Twitter, Facebook and YouTube and edit it into a stunning sequence.
Once its done you can tweet it from the Storify app or publish it to the web. Best of all, it's free.
The Storify iPad app uses the same drag-and-drop system as its web app, but the touch-screen interface really adds to the experience. You can use the side-bar to search through social media sites and pull chosen content into your story, then add your own witty observations.
The Storify web app was launched in April last year, and has become a hit with bloggers. It's even been used by news sites like the Guardian.
Given the massive Twitter response to Storify's announcement – and the app's non-existent price tag – Storify could well become an iPad staple.
You may also like: LG Optimus 3D Cube unveiled