Stuff Gadget Awards 2012 – Camera of the Year winner
We've gone retro for this year's Camera of the Year. And, no, it doesn't run Hipstamatic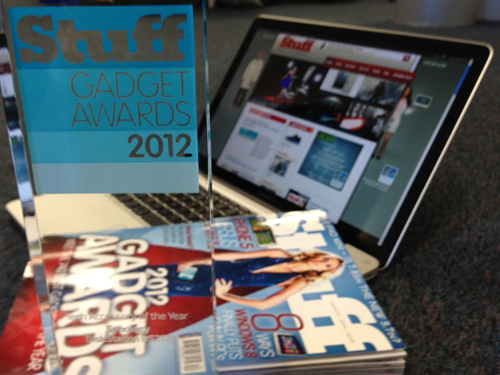 Fujifilm Finepix X10
£400, fujifilm.co.uk
Secretly, we'd all like to live in some mystical version of the past, when life moved at a more sedate pace. A place where real craftsmanship would go into the objects we used. But obviously, you'd still want to get a decent internet connection too. That's what makes this retro-styled cam as good a compact as we've ever used. It's superbly built, its classic look is gorgeous, but the tech is up to speed as well: an f/2-2.8, 28mm-112mm pin-sharp zoom lens, an optical viewfinder that's both big and bright, a large 12MP sensor and autofocus that is near instant. This is an object of a finer time. A better time. But also a time that had fibre-optic broadband. Read review
Runners-up…
Olympus OM-D E-M5
Lightning-quick autofocus and superb 16MP photographs give the E-M5 real pro aspirations.
Canon EOS 650D
Our favourite DSLR contains a hybrid CMOS sensor for so it can autofocus while recording video.
Nikon Coolpix AW100
A great-looking tough-cam with 5x optical zoom and geo-tagging. 
Sony NEX-7
This gorgeously minimalist CSC comes with a host of manual controls.
Panasonic Lumix DMC-GX1
A 16MP camera that's great for enthusiasts or newcomers alike.
Canon PowerShot S100
A tiny camera with huge abilities: GPS, RAW and plenty of art filters.
Nokia 808 PureView
The phone with the mighty 41MP (yes, 41MP) camera takes some fantastic snaps, as you'd expect.