Stuff Gadget Awards 2012 – Game of the Year winner
At Stuff we've often thought modern life would be more exciting if humans had a few natural predators roaming the streets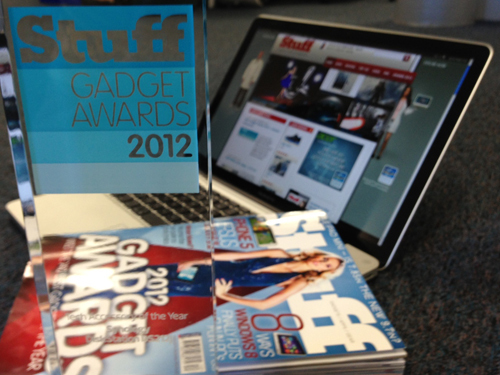 The Elder Scrolls V: skyrim
£40, elderscrolls.com
At Stuff we've often thought modern life would be more exciting if humans had a few natural predators roaming the streets: a leopard on the Tube, or a wasp the size of an Apache gunship patrolling Cornwall. And it seems you agree, because 2012's Game of the Year allows you to live a fairly mundane life – get a job, get married and get drunk in the tavern after work – with the added excitement of potential dragon attacks. Throw in epic mountain vistas, dense forests, magic spells and living, breathing towns and you've got a game so brilliantly immersive that there could be a bear gnawing at your front door and you wouldn't even notice. Read review
Battlefield 3 (PS3, Xbox 360, PC)
EA's more tactical Call of Duty rival proves that first-person shooters aren't just for mouthy kids.
Mass Effect 3 (PS3, Xbox 360, PC)
Despite an ending that divided fans, the final part of the epic space trilogy still takes bronze.
FIFA 12 (PS3, Xbox 360, PC)
The 2013 season may have started but that doesn't stop FIFA 12 being one of the finest footy games ever.
Diablo III (PC/Mac)
With an iPhone-esque level of 
pre-orders Diablo III lived up to the hype. Broken mouses all round.
Max Payne 3 (PS3, Xbox 360, PC)
Gritty, cinematic and riddled with bullets, Max Payne's long overdue return was well worth the wait.
Also nominated…
Journey (PS3)
Amazing Alex (iOS, Android)
New Star Soccer (iOS, Android)
Trials Evolution (Xbox 360)