Stuff Gadget Awards 2012 – Sat-Nav of the Year winner
The seamless integration of navigation geared towards pedal-pushers was one thing, but it was the public transport itineraries that really blew our mind this year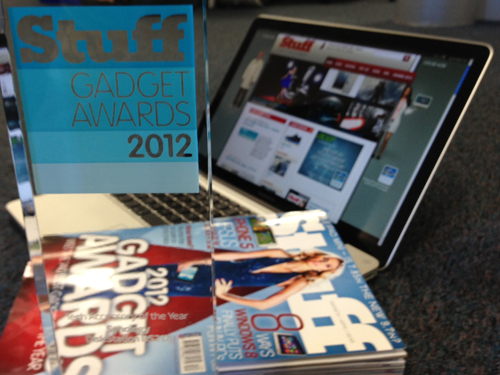 Google Maps
Free, play.google.com
The seamless integration of navigation geared towards pedal-pushers was one thing, but it was the public transport itineraries that really blew our mind this year. Anyone who's ever had to navigate London's labyrinthine transport systems to reach an appointment on time would surely agree. Just how some genius at Google was able to create a search engine able to decipher the Big Smoke's Victorian mess of trains, tunnels and buses is beyond us. Literally beyond us, in fact: the Stuff office has been out in the sticks of south-west London all these years simply because staff couldn't be trusted to find their way to a more central HQ. Now, we can. City-living awaits… Read review
Runners-up…
TomTom Go Live 1005 World
TomTom has had quite a 2012, having got jiggy with Apple and all, so we're amazed that it found time to update its 1005 with 'world' maps, Twitter, daily maps updates…
TomTom Via 135
Ease of use meets features such as voice control at the cheaper end of TomTom's range for those who still want a device and not an app.
Garmin Nüvi 3490LMT
Beautifully slim with oh-so-useful photo-realistic junction views. Only held back by old-school traffic info via cable or smartphone.
Waze
Emerging collaborative nav app Waze lets you make friends with people on your commute. Not something you'd do on the bus.
CoPilot Live Premium
It might lack bells and whistles, but come the apocalypse you'll be glad of the offline sat-nav tucked away in a corner of your smartphone.