Stuff Gadget Awards 2012 – TV of the Year winner
There's a part of every geek – a part that's larger in some than in others – that can't walk into an electronics store without galloping over to the biggest, most expensive TV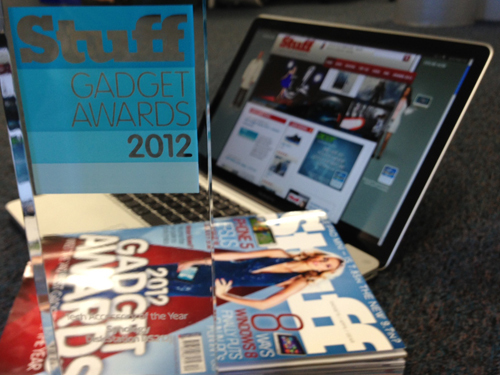 Sony KDL-46HX853
£1400, sony.co.uk
There's a part of every geek – a part that's larger in some than in others – that can't walk into an electronics store without galloping over to the biggest, most expensive TV and demanding to be allowed to buy it. Fortunately, the staff in such places are trained to deal with this and once the tears have dried up, they can talk to you about getting a real TV. Something that's still beautiful to look at. Something that's a pleasure to watch and brimming with smart features and apps. Something that's got a justifiable pricetag. Something a bit like the Sony HX853. In fact, something exactly like the Sony HX853. Thanks, well-trained staff. Good call. Read review
Runners-up…
Samsung UE55ES8000
Fancy, futuristic flatscreen with speech and gesture control that's unfortunately just a little too expensive to take the top spot.
Toshiba 55ZL2
Technical tour de force with specs-free full HD 3D and futureproof 4K support. But at £7k, it's also pretty unattainable for most mortals.
Panasonic TX-P50GT50
Here Panasonic's doing what Panasonic does best – giving 
us a smart, eye-popping plasma TV at a wallet-pleasing price.
LG 47LM960V
A truly social TV, and we don't mean no Twitbook nonsense. We mean it comes with five pairs of 3D glasses and two split-screen gaming glasses. Now that's social.
Toshiba 46YL863
Packed to the gunwales with features, yet you can buy one for less than a (really) good night out – and have endless good nights in.