The Stuff Lent Gadget Fast – Day 5
The team is confronted with the biggest challenge to their gadget fast – the weekend. Find out how they fare…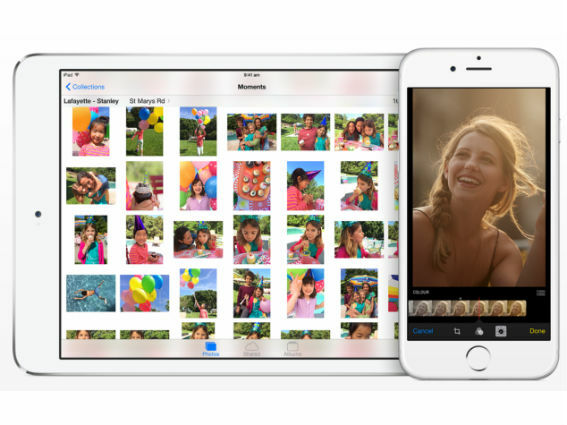 Paddy – music
I'm not going to lie – I've got a hangover. A big one. And all my friends have gone to work (on a Sunday; people in the Middle East are weird like that). Normally this would be a prime opportunity to take on a surplus of caffeine while listening to some Freddie King. Alas, I'm having to make do with my own inferior noises using a GarageBand synth manipulated using my Akai LPK25 portable MIDI controller. It could be worse: I've just spotted a DVD of woeful Roger Moore vehicle North Sea Hijack (aka ffolkes) on my mate's shelf…
Stephen – smartphone
The first thing people tend to say when they see the Nokia is, "You poor thing." The second thing is generally, "Can I have a go on Snake?" In truth, if you're a gamer, the games on the 3310 – the aforementioned Snake II, Space Impact, Pairs II and Bantumi – are as effective for whiling away the time as your Angry Birds and Fruit Ninjas. And blocky pixelated graphics have their own retro charm. I even managed to find a substitute for Siri in the form of the AQA 63336 service – though at £2.50 a pop, you have to really want to know the answer to that trivia question.
Luke – instant messaging
This is nice. I've had plenty of Sunday time to kill – so each text received I've answered with a phone call. After explaining why I called, rather than replying with an SMS, I ended up having nice little asides and full-on chats – laughs even. Maybe text is a bit too easy these days?
Lucy – iPad
I came very close to chucking in the towel last night – impulsively grabbing my iPad to check a few facts after an alcohol-fuelled discussion. It's actually pretty scary just how naturally I did that. I thought about giving up, but didn't remove the Smart Cover. That doesn't count as cheating, right? Annoyed by the realisation I grabbed my iPhone, made the necessary searches and went to bed. Fast forward to the afternoon, I'm at a friend's house for lunch. Unaware of my challenge she kept trying to show me photos on her iPad. Unsure of the rules, I immediately turned away – looking a bit cer-azy in the process. So before she thought I had completely lost it, I proceeded to explain. Then I demanded she put it away until I left.
Esat – Reddit
I'm staying at my girlfriend's house this weekend and her two adorable mischievous kittens have offered hours of entertainment – who needs r/aww, eh? I'm still not missing Reddit as much as I expected, although I've got an engagement party to go to later on, which might test me. I suppose I should get used to having actual conversations, instead of reading about how people I'll never know spent their weekend meeting Bill Murray. What a weird world we live in…
Sophie – Facebook
Eagle-eyed Gadget Fast fans will notice I didn't post yesterday – that might be because I CRACKED. It's all over. I couldn't take it anymore. And instead of admitting it to my editors and potentially getting the sack I decided to hide my shameful behaviour. And for what? A few photo comments, one Timeline post, an invitation to play 'I want to add your birthday' and friends of friends asking where a flat party is being held in an Event page. Then again, I cannot describe how satisfying it was to log on and click that notifications button with the little red hovering number. I need help – reset the clocks, I'm starting again.
The Stuff Lent Gadget Fast – Day 0
The Stuff Lent Gadget Fast – Day 1
The Stuff Lent Gadget Fast – Day 2
The Stuff Lent Gadget Fast – Day 3
The Stuff Lent Gadget Fast – Day 4
You might also like