Stuff Office Cat's Diary 16/01/13
Things are hotting up, with a USB vibrator and a city-destroying cat gracing the pages of Office Cat's tech diary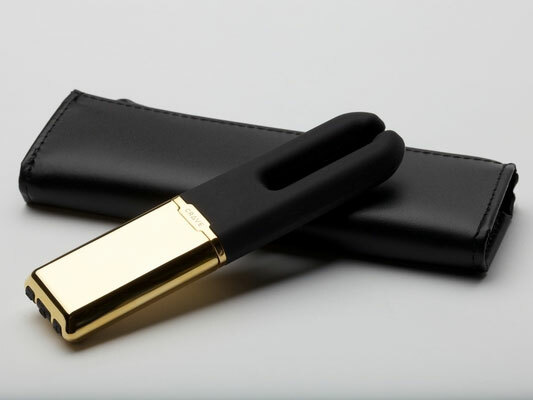 USB stick doubles up as a vibrator
Buzzing into Office Cat's inbox this morning was this curious gadget – a USB memory stick/vibrator. Available in 8GB and 16GB flavours (with 24K gold banding), the stylish Crave Duet offers USB recharging, data storage and a express ticket to pleasure town. As for its 100ft waterproof rating? Office Cat really, really doesn't want to know.
Catzilla benchmark should be compulsory
Office Cat can't abide boring numbers and benchmarks. Why stare at a bunch of meaningless figures when you can marvel at the site of a gargantuan Catzilla stomping its way through a city and wreaking havoc instead? Check out All Benchmark to try it out for yourself.
Source: Kotaku
Disney Infinity announced
A new Disney Infinity game series will take characters from across Disney and Pixar's vast library of movies and inject them into all consoles and PCs. A US$75 starter pack which is out in June will net you the Monsters Inc, Pirates of the Caribbean and The Incredibles playsets, which will include compatible figurines, with extras costing US$13. Sully and Captain Jack Sparrow teaming up to fight baddies? Sounds like fun, though Office Cat's holding out for the Aristocats playset.
Source: Eurogamer
Android users can now upgrade to G Cloud 2.0 – a backup app which now lets you earn up to 8GB of free online storage on top of the default 1GB. New features include the ability to backup only photos and videos and a battery saving mode. Download it free from Google Play.
Magnetic iPhone holster needs your backing
Quick-draw iPhone addicts will want to check out this Kickstarter project for the US$45 GSi iPhone bumper case, which uses powerful (yet safe) magnets to securely clip your iPhone to a holster for easy access. Perfect for shaving a few seconds off your standby-to-Twitter time.
Follow Stuff Office Cat on Twitter (@StuffOfficeCat)
See more from Stuff Office Cat
Why touchscreens are only just getting started
Sony Xperia Tablet Z specs leak
Facebook launches Graph Search to peer into your friends' lives