STUFF.TV CHRISTMAS GIFT GUIDE – Top 5 PAYG mobile phones
Motorola W180 Black£4.84 (when bought with £10 Orange air time)Buying a £349 PAYG iPhone isn't the ideal present for your accident p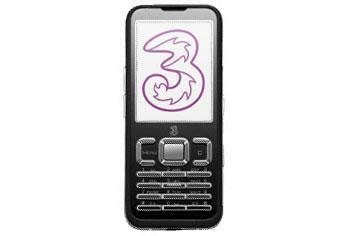 Motorola W180 Black
£4.84 (when bought with £10 Orange air time)
Buying a £349 PAYG iPhone isn't the ideal present for your accident prone nephew. This Motorola W180 is. It looks sharp, packs in an FM radio and gets you change from a twenty when you nab it with £10 air time at Carphone Warehouse.
3 Skypephone
£39.99 (including £10 starter top–up)
It might have been outdone by the S2 version and the INQ1 Facebook phone, but the original Skypephone is still awesome. All your social networking contacts in one place, plus one button Skype access. This deal's a steal too!
Nokia 6500
£78.29
We're huge fans of Nokia's now ubiquitous mid–range candybar. It's slim, looks great and packs in a 2MP camera, an MP3 player and 3G for hopping online. Buy it with this T–Mobile deal and get the chance to win a MacBook Air
£97.87
Not cheap, but the G600 is a great phone at the pice. With a 5Mp snapper, it was one of the best phones going just a year ago and is still popular among gadget fiends. The camera is it's big selling point. And you get a digital frame with this Voda deal.
LG KP500 Cookie
£97.82
Touchscreen phones don't just belong to minted types and those tied into contracts longer than the twilight of Oasis's career. The 'Cookie' comes with a 3in screen, an accelerometer, a 3MP snapper and up to 8GB card support.
For more Christmas ideas, check out our daily features and stocking fillers!