Super-specced HTC Evo 4G confirmed for the States
Rumours of a 4G-toting HTC have been swirling for a while, and now we have confirmation straight from the horses mouth – the HTC Evo 4G is on its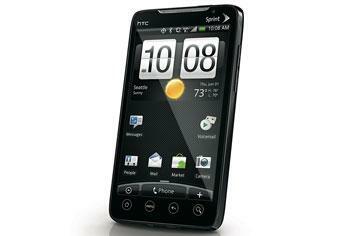 Rumours of a 4G-toting HTC have been swirling for a while, and now we have confirmation straight from the horses mouth – the HTC Evo 4G is on its way, with a serious spec sheet to back it up.
But before UK readers get too excited, HTC has said that the world's first 4G handset won't be launching in the UK and Europe, no doubt partly down to the fact we have no 4G network up and running as yet.
In the States though the WiMAX handset will launch on Sprint's network this summer, packing much of the features we loved on the HD2, but running Android 2.1 with HTC Sense in place of WinMo.
That means you can expect a 4.3-inch multitouch display, 1GHz Snapdragon processor, a boosted 8-megapixel camera complete with autofocus and 720p HD video recording.
There will also be a 1.3-megapixel front-facing camera for those still video calling, 1GB built-in storage with a microSD card slot for expanding this, and the phone will even act like a Wifi hotspot, allowing you to share your 4G connection with up to 8 other devices.
We're itching to get our hands on the Evo 4G, but we could be in for a bit of a wait while our 4G networks are developed to the desired standard. Then will you bring it this side of the pond, please HTC?