T-shirts may soon charge your gadgets
While you're wearing clothes, why not use them to carry some extra juice?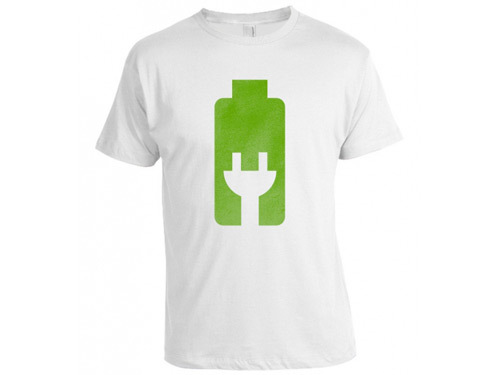 One of the most impressive things about new gadgets packing Retina Displays and quad cores is their great battery life. The difference between the Samsung Galaxy S3 and HTC One X in our battery test was a big factor in making the S3 our top reviewed phone. So when we heard about a method to turn a t-shirt into a battery our ears pricked.
Engineers at the University of South Carolina found a cheap and relatively simple method to imbue everyday t-shirts with charge. You probably won't be able to replicate it, but if you want to try, here's how they did it. They bought a t-shirt and soaked it in a fluoride solution, then baked at a high temperature in an oxygen-free oven.
Once the t-shirt came out of the oven, the fibers were converted from cellulose to activated carbon able to store electrical charge. A quick dousing of a nanometer layer of manganese oxide and you have yourself a totally flexible, super–thin high-performing super capacitor. Now imagine that layered up in your phone the same size as your current battery – goodbye nightly charging.
Presumably the whole thing – when it comes to market – will charge your devices wirelessly, somehow. So now you just need to think up a funky and suitably ironic design – we're thinking flux capacitor.
[Via BGR]
You may also like
Sky Sports for iPad app update includes F1 split-screen streaming
GameDock brings old skool gaming back, properly
You shall go to the Olympics with these 3D-printed super shoes