Talking top college kit with Jo Whiley
[intro]I'm on Jo Whiley's Radio 1 show today at 12noon. Here's what we're talking about…[/intro] First up, the three new iPods from Apple The iPod na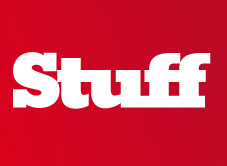 [intro]I'm on Jo Whiley's Radio 1 show today at 12noon. Here's what we're talking about…[/intro]
First up, the three new iPods from Apple
But it's not just Apple that have been unleashing new MP3 players. Sony has a new range of Walkmans, too – most significantly the S516 (£99) – and they're the first to ditch Sony's clumsy software and little-supported music format ATRAC in favour of Windows Media. Which means its easier to buy and manage music. The battery life is longer than the iPod's too (33 hours) and the sound quality is better, too.
Back to college kitIf you're after a laptop, I have three suggestions. (For the purposes of not sounding too Apple-flavoured, I've excluded my personal fave the  Macbook – cheaper than £750 with a education discount):
And if that's all too much for you, how about trying the Datawind PocketSurfer 2, a tiny mobile phone-style web browser that gives you a year's unlimited web access over a mobile phone connection for £180.
And for fun?I'm sure many students will want an iPod, but a good alternative the Archos AV605,  which also comes in a 160GB (£300) version but has a larger, higher res screen than the iPod (4.3in) so it's perfect for watching videos and browsing the web. You can even record direct from the TV, and hook up your digital camera to transfer pics.
And how about a stereo?Hi-fi comes in all shapes and sizes these days, and many of them have docks for iPods – but that can be a little limiting. Which is why I'm going to recommend the Parrot Boombox (£150), a meaty sounding single-box stereo system that has a normal line input – so you can plug in an MP3 player from any manufacturer, or just a portable CD player. The really cool thing about the Parrot, though, is that you can stream music wirelessly from any phone that features Bluetooth stereo.
Acoustic Energy offer a similar Bluetooth Speaker system, with separate speakers, that you can pick up online for £100.
And for wow factor?How about the Pacemaker, £350 a handheld MP3 mixer with a 120GB hard drive built in. Basically you cue up two MP3s and switch between them. It also has advanced features like pitch bend, cue and loop, and you can record your mixes. You'll be the life and soul of the party.