Technisat Freesat box gets wireless BBC iPlayer streaming
BBC iPlayer has been available on Freesat boxes since last year, but Technisat has just announced its HDFS Freesat box will be the first to be able to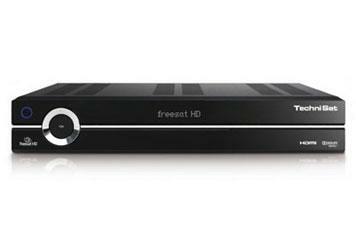 BBC iPlayer has been available on Freesat boxes since last year, but Technisat has just announced its HDFS Freesat box will be the first to be able to access the service wirelessly.
Previously viewers have needed to have their STB and router hardwired to watch the catch up service, but a new software update will see telly addicts being able to watch their favourite Beeb shows on demand using the set top box's Wi-Fi Adaptor.
Once set up, the iPlayer service will be accessible via the red button, with the added bonus that you won't need to have your TV anywhere close to wherever your router is in your house.
The update should be available now, so be sure to grab it if you want Auntie on demand without the wires.