Testing Windows Live Writer Beta
[intro]As you've probably noticed, I'm a Mac fan... but that doesn't stop me digging the competition. Or at least trying it[/intro] And so here I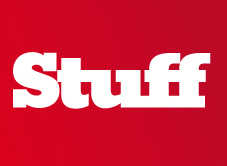 [intro]As you've probably noticed, I'm a Mac fan… but that doesn't stop me digging the competition. Or at least trying it[/intro]
And so here I am giving Windows Live Writer a go. Why? Well, because at the moment I have to post through a dodgy web front-end or deal with HTML tags in Ecto, neither of which is conducive to producing quick, live blogs. So will Live Writer Beta from Microsoft do the trick?
I'm glad to say the answer is 'yes'. Don'tworry, I'm not deserting the Mac platform entirely (were you worried? Thought so). As you can see – I hope – from the picture above, I'm running Live Writer in Windows XP through Parallels on my Mac. Phew. That's the brand new version of iMovie you can see in the background. If the image uploading works.
More on iMovie tomorrow – I need to go home and deal with jetlag issues.
P.S. Doesn't get much more geeky than this, but if anyone knows of a Mac blogging tool that works with Community Server blogging software – and works properly, like Live Writer does (well done Microsoft – can you hear my teeth gritting?) – then please let me know!