The Apple Watch 8 Pro is set to be larger, chunkier and fitness-orientated
A Pro version of the Apple Watch is coming - and it's a lot bigger than the existing Watch 7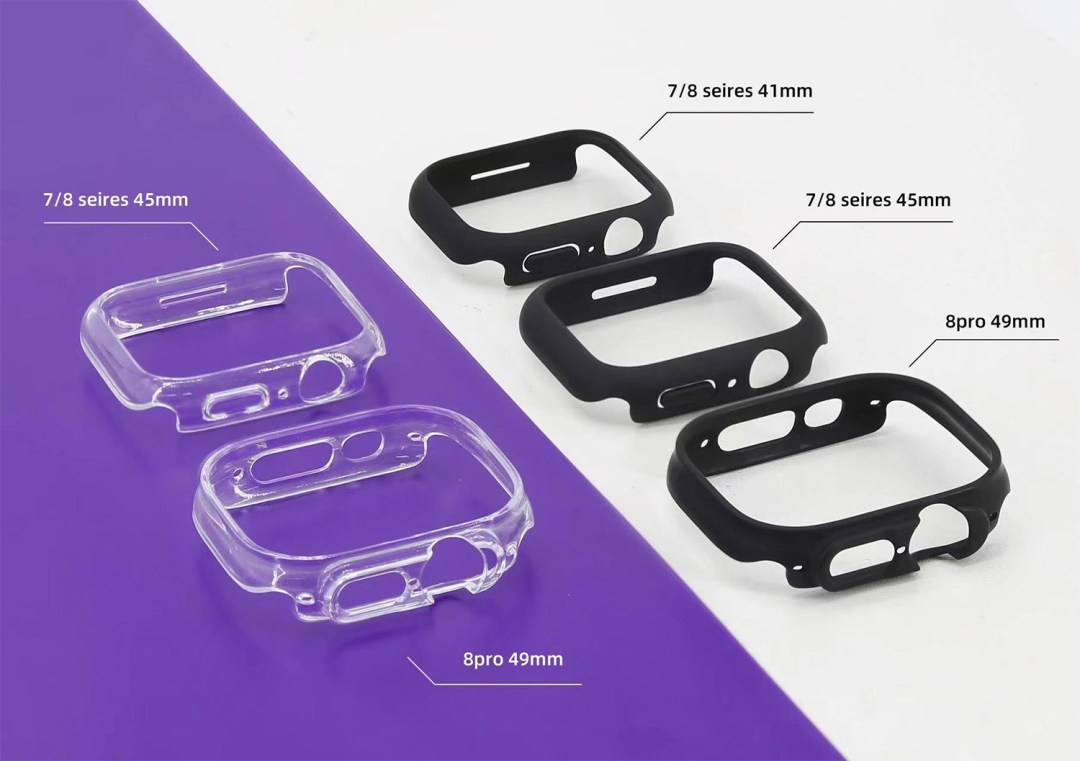 Numerous leaks have appeared over the last 24 hours that show the upcoming Apple Watch 8 Pro size, while also demonstrating it will have a flat screen.
The new watch appears to be a 49mm supersized model and leaker Sonny Dickson has shared images (above, below) of it in a lineup alongside the 44 and 41mm models of the Apple Watch Series 7. Previous rumours suggested that the case would have a different size, perhaps 47mm or even 48mm.
But there now seems to be a consensus on 49mm, including the emergence of several physical and computer (CAD) designs – that means it'll be a tougher and rather beefy watch probably aimed to compete with chunkier fitness watches from Garmin and others. Other rumours have suggested that the larger screen will be able to show more stats during workouts.
There also appear to be two buttons on the Pro Watch (in addition to the digital crown), which will launch alongside the Apple Watch Series 8 and also possibly a new version of the cheaper Apple Watch SE. Obviously, we don't know what the second left-hand button would be for, but given that Apple is likely to go big on fitness with a larger watch, it's probably related to starting and stopping workouts.
Regular Apple watcher Mark Gurman from Bloomberg has backed up these other leaks and also suggested the new Pro watch will also have a larger battery, rugged titanium casing and a low power mode for when you're low on juice.
It's expected that the new watch will also have a rather hefty price point. We've seen various suggestions for this price, even up to $999, but the variety of predictions suggest we should probably reserve judgement on this.
The Apple Watch Series 3 is expected to be discontinued, with the new Watch SE taking its place at the lower end of the range unless Apple keeps the old SE around and produces an SE 2.