Tomy shows off gesture-controlled boxing robots at Tokyo Toy Show
Flail your arms about, and your mechanical avatar punches on your behalf – Robot Jox style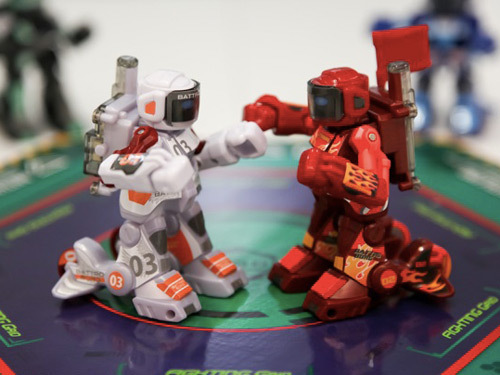 Over 35,000 products were on display at the Tokyo Toy Show this year, from a customisable car to dogs with iPhone faces – but Tomy's Battroborg boxing robots have grabbed our attention, punching well above their weight.
These little powerhouses respond to your boxing movements when using the gesture-driven controllers – readers of a certain age may remember a similar setup in 1990 video store staple Robot Jox.
You can have up to 20 boxers at one time and once your little fella takes six blows to the head it'll freeze up for a knock out. You can even use a single controller to drive multiple robots in a group attack, but at around £30 each a full-scale battle could be pricey. Check out the video to work out how many you need to buy to take us on.
You may also like
Never leave the house with Google Plus YouTube parties
Online store charges more for Internet Explorer 7 users with an IE7 tax
This awesome short film just got a feature deal