Toshiba offering refund on TVs & laptops if England win the World Cup
Toshiba has joined the bandwagon of companies offering a refund on your purchases should England win the World Cup.The England Expects promotion cover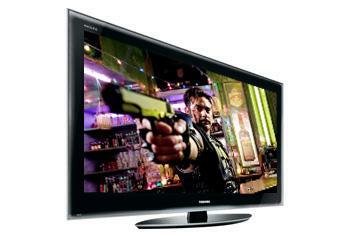 Toshiba has joined the bandwagon of companies offering a refund on your purchases should England win the World Cup.
The England Expects promotion covers the full range of 1080p Regza TVs in sizes 32-inches and above, and any laptop packing Intel's Core i3, i5 or i7 processors.
To qualify, the product must be bought between the 12 April and 10 June to qualify, and you'll need to register within seven days of buying on Toshiba's dedicated football microsite.
If the boys lift the trophy in South Africa in July, you'll have 21 days to claim a full refund on your purchase.
Unless you're super patriotic, we'd suggest you don't go off and buy a TV or laptop in hope of getting a refund, but if you were planning on buying one anyway a refund could be a welcome, unexpected bonus.
For full deets on all the eligible products and full information, head over to the Toshiba microsite.