Toshiba planning tablet range for 2010
Toshiba has confirmed it will be hopping on the tablet bandwagon, with plans to brings a "family" of devices to market by the end of 2010, or early 20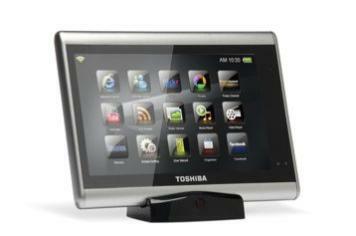 Toshiba has confirmed it will be hopping on the tablet bandwagon, with plans to brings a "family" of devices to market by the end of 2010, or early 2011.
Tosh is not a complete stranger to this market – it introduced the JournE Touch multimedia tablet in September last year – but it seems its now decided to go back and rethink its approach to this sector of the market, no doubt following the buzz around the iPad.
Toshiba has admitted it hadn't predicted that tablets would gather the consumer support they seem to have done, with vice president Jeff Barney saying: "It has proved to be a mistake to underestimate these new categories".
Whether the company is following the tablet footpath to keep up with the Joneses or because it truly believes in the form factor isn't clear from that comment, but either way, Tosh has firmly added its name to the list of big players bringing a tablet to the table within the next year.
At least the company has something to build on from the JournE Touch, so it'll be interesting to see what it comes up with.
We'll of course keep you updated, but in the meantime, let us know what you'd like from a tablet device and how much you'd be prepared to pay for it.
Via: Engadget