Total War: Rome 2 announced
The Creative Assembly reveals its next Total War game will return to the ancient world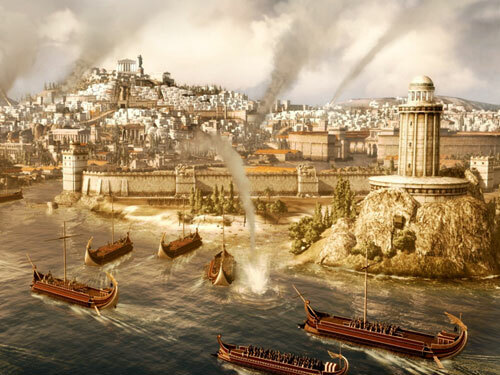 PC-owning armchair generals, get ready to be happy: the Total War series' next game will be Rome 2.
PC Gamer has been given a brief demo of The Creative Assembly's second strategy game set in the time period of the Roman republic and empire – and it promises to be even better than the ground-breaking original (which was the first TW title to feature proper 3D models instead of blurry sprites).
The graphics, naturally, will be advancing what we've already seen from the last game in the series, Total War: Shogun 2. Thanks to a new engine, Rome 2 will feature the largest, most beautiful battles we've yet seen – as well as in-engine cutscenes, and ships and ground units taking part in the same battles. You'll be able to zoom right into the action and follow individual soldiers as they make their way through sieges and ambushes.
The campaign map – which many TW veterans would describe as the game's heart and soul – remains a mystery, as PC Gamer weren't shown it. Still, with a 2013 release date attached, we've got plenty of time to hear all about it before we get to create our own empire.
You might also like
5 weird and wonderful smartphone keyboards
Researchers make world's thinnest screen from soap bubble
New Assassin's Creed III trailer is Revolutionary