On the trail of the iPhone
[intro]Tickets have been bought, credit cards borrowed, arms twisted – but still the iPhone eludes me[/intro] We seek it here, we seek it there, we s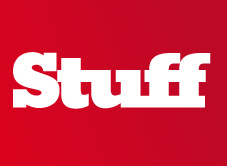 [intro]Tickets have been bought, credit cards borrowed, arms twisted – but still the iPhone eludes me[/intro]
We seek it here, we seek it there, we seek the iPhone everywhere… I was one of the lucky few who got hands on with Apple's revelatory Jesus Phone in January, and perhaps I should make do with that. But once touched, forever smudged, and I can't wipe the memory away. I need an iPhone. Hell, I deserve and an iPhone. But the closer we get to the US launch, the closer I come to the bitter truth: I'm not going to get an iPhone.
It's not for lack of trying, believe me. Within days of my giddy trip to San Fran, I was hassling Apple's PR peeps for dates, for promises, for anything. More recently my emails have ramped up a gear, promising blanket exposure in all corners of the UK press, plus telly. But if there's one thing thing that Apple's marketing machine has mastered, it's stony silence. They don't comment on future products (unless Steve has already let the iCat out of the bag), and they certainly don't make promises they can't keep. 'We're trying!', they tell me, but I can read the weary resignation that crouches between their non-commital lines. 'We may get a handset in the UK, but it's unlikely.'
To hell with it, I'll fly to America. Will Apple be able to sort me out over there? 'The US PR team only have a very limited number of handsets, so they can't guarantee you one.'
Oh. 'Guess you'll have to queue outside the Big Apple's Apple Store,' says my publisher. 'It'll make a great vidcast'. I'm almost convinced, despite the fact it would mean I'd miss our company's 50th Anniversary celebrations and I'd have to give away my tickets to see Lou Reed playing my favourite album of all time, Berlin. But then I learn that you not only need an American credit card to buy an iPhone, you also need a US Social Security number to activate it. Something tells me the iPhone ain't going to work with my Vodafone SIM.
Fine, I give up. I'll let someone else get the glory. Can Apple recommend any decent American freelancers? Erm, nope. Can we find a West Coast stringer and get him a review handset? Nope. Can we pay an ex-pat to sit in the queue, arm them with $599 dollars for the iPhone and agree to pay the $1000-plus, two-year contract in order to get a review and video? Well, we can try.
Fear not, dear reader – we will bring you Apple iPhone coverage, however much it hurts…
For now, you can make do with…
My hands-on review of the iPhoneOur iPhone preview pageThe latest iPhone news