Turn your iPod into a 4-track recorder
[intro]I've been lucky enough to play with a prototype of Belkin's TuneStudio for iPod - rock stardom is guaranteed[/intro] I'm off to Glastonbury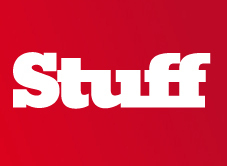 I'm off to Glastonbury Festival this evening, so I've been trying to psyche myself up for the mud-splattered rock'n'roll carnage for the past couple of days. And then, with perfect timing, my special friend from Belkin arrived with a bag of goodies.
Alongside the iPod covers, 802.11n routers and surge protectors was a product i've been looking forward to getting my hands on for months: the Belkin TuneStudio.
The TuneStudio is a four-track recorder that records uncompressed WAV files to your iPod. It'll plug into your Mac or PC, too, and act as a mixing desk. I first saw it back at Macworld SF, and have been lusting after it ever since.
It'll cost £175 when it appears in October (the unit I've been trying is a handmade prototype) and I think it'll be a big hit with bedroom musicians – particularly because its finished in such fetching nu-rave colours.
The TuneStudio is useful for podcasters, too, although a battery powered portable version would be even more ideal.
The Belkin TuneStudio features a built-in analogue compressor to help keep the levels in check, but sadly there's no magic button to give you musical talent. Which is a shame, because it looks like the only way to survive thunderstorm-threatened glasto this year is to have a backstage pass.
We'll be posting a video review of the Belkin TuneStudio very soon. Meanwhile you can see its cameo appearance in my MacWorld report from January. xx