UK 3DTVs available today
Buy a 3DTV today. Why? Because you can. The first 3D sets are on sale today in Britain, with Samsung getting its three-dimensional nose over the line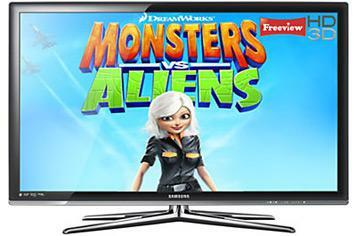 Buy a 3DTV today. Why? Because you can. The first 3D sets are on sale today in Britain, with Samsung getting its three-dimensional nose over the line before the competition.
John Lewis, Currys nad Comet are said to be stocking the new TVs, which will be able to display 3D content including some World Cup games, movies (Monsters vs Aliens 3D is bundled), games and upgraded 2D pictures that are processed on-the-fly. Currys is yet to list the product on its site.
The first models up for early adopter grabs are the 40-inch UE40C7000 and 55-inch UE55C7000. Both have full hi-def and built in Freeview HD.
Prices start at £1,800. Bundles including 3D Blu-ray players and active shutter glasses are also available.
3D links: