UK iPhone hacked
[intro]Well that didn't take long - firmware 1.1.2 has apparently been 'jailbroken', meaning third-party applications should work with UK iPhones[/int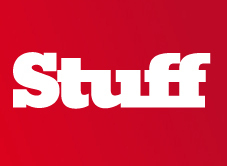 [intro]Well that didn't take long – firmware 1.1.2 has apparently been 'jailbroken', meaning third-party applications should work with UK iPhones[/intro]
Having earlier reported that the UK iPhone – which goes on sale tonight at 6pm – will be unhackable, I now have to eat my words. According to The Unofficial Apple Weblog, the new firmware (1.1.2) has been 'jailbroken' before its official release, which should allow UK users to install third-party applications and throws open the potential to unlock the iPhone from the official UK network, O2. 
Be warned, though – jailbreaking your iPhone may well invalidate its warranty, and when Apple issues the next firmware upgrade you could be left with a non-functioning  brick.
This latest development follows an intriguing nugget of information contained in Apple's recent rosy financial results – the company believes that around a quarter of a million the iPhones it's sold will be unlocked, according to Macworld.
Now that the new iPhone software has been thoroughly hacked and SIM-unlocked, Apple is once again at the mercy of gadget freaks who want to use an iPhone but don't fancy moving to America or waiting and switching networks. Which could threaten Apple's future revenue.
How much will this worry Apple? That depends on how much it costs to produce the iPhone. If the new US pricing of $399 means the 8GB iPhone is being sold at a loss, Apple could be digging a big hole for itself. More likely, they're making a slim profit on each handset sold, plus additional money from their cut of the network contract. Greedy? Not necessarily. Let's not forget that on top of manufacturing, there are significant research and development costs. And yes, we expect more groundbreaking devices in the future.
Still, Apple is hardly struggling at the moment – last quarter it shipped 1,119,000 iPhones, 10,200,000 iPods (up 17% on the same period last year), and 2,164,000 Macs (up 34%). It's overall revenue was a cool $6.2bn dollars – just under half what old rival Microsoft is making, and taken annually, close to the GDP of Sri Lanka.
So, the cat-and-mouse game between Apple and the hackers will no doubt continue as Apple tries to support its exclusive network partners. But it knows full well that the hacking community that's developing around the iPhone is helping to maintain hype around the 'Jesus phone', and with an official third-party developer programme launching early next year, this is just the beginning of a sensation that has the potential to eclipse even the massive success of the iPod.