Ultimate set-up – iPad
So you've just taken delivery of a boxfresh iPad. Your head is buzzing: it still has that "new tablet smell" and everything. But don't rest on your la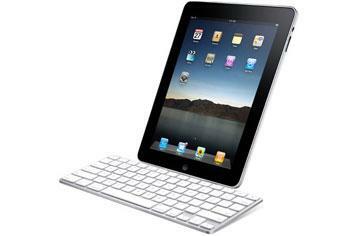 So you've just taken delivery of a boxfresh iPad. Your head is buzzing: it still has that "new tablet smell" and everything. But don't rest on your laurels, because you can tune to iPad experience to perfection by investing in a few choice accessories. Which accessories, we hear you cry? These accessories…
Apple iPad Keyboard Dock
£55, www.apple.com/uk
This official docking station includes a strokeably swish full-size aluminium keyboard for easy typing. The keyboard boasts a bevy of iPad-centric shortcut keys, while the dock takes care of syncing and charging duties. There are also connectors for rigging it up to a stereo or headphones, and (via separately sold adapters) to a TV or projector.
Approx £35, www.targus.com/uk
Transport your iPad in style with this executive-esque oiled leather case – yeah, it's basically the evolution of the filofax. The durable exterior and soft lining should keep the screen and casing dust, ding and scratch-free.
£3, www.amazon.co.uk
Unsurprisingly, the iPad's touchscreen attracts greasy fingerprints like nobody's business. Wipe off those smeary marks in a jiffy with this 30cm square cloth.
£free, iTunes App Store
Apple's own ebooks app lets you browse, buy and download books, then read them in your choice of font size, typeface and screen brightness. Also compatible with imported ePub format ebooks, as long as they're DRM-free and synced to your iPad via iTunes 9.1 or later.
1GB/mth for £7.50, 10GB/mth for £15, www.three.co.uk
There are a few different data plans available for 3G + Wi-Fi iPads, but at the time of writing Three's looks like the best value for money, particularly if you go for the £15 option that hands you a huge 10GB a month to chew through.
£235, www.apple.com/uk
Chances are you've probably already got a decent Wi-Fi router at home to keep your iPad hooked up to the Internet, but if you need a new one consider the Time Capsule, which combines a very speedy N Wi-Fi router with an automatic backup utility for your Mac (should you own one). It also acts as a wireless disk drive for sharing files.