Ultimate set-up – World Cup
It's not too late to set up your World Cup-watching den and cram it full of cool. Here's what you need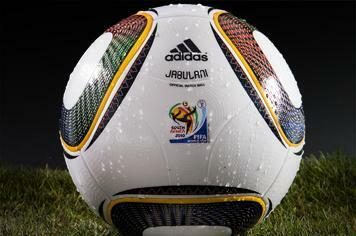 Still not prepared for the feast of footy that is the World Cup? Well don't worry, because we've gathered the essential things you need to enjoy the tournament. We can't guarantee it'll help with the emotional despair if England are knocked out on penalties again, but you can rest assured that you've got yourself some ace kit to take the edge off the misery.
Sony Bravia KDL-HX803
£1,400, www.sony.co.uk
For the first time, 25 World Cup games will be filmed in 3D, with pubs across the UK showing the action in three glorious dimensions. There aren't 3D broadcasts yet, but that doesn't mean a 3D set is pointless. Sony's fresh HX803 has a 200Hz refresh rate, LED backlighting and 2D to 3D conversion.
Sky+HD
£varies, sky.co.uk
BBC and ITV are both showing the World Cup in hi-def, so you're going to need an HD box to receive the best picture. Get a Sky+HD subscription and you get the biggest range of HD programming, plus the ability to pause and record the matches.
La-Z-Boy Cool Chair
£1400, www.drinkstuff.com
Not only is it more comfortable than David James' hair, the La-Z-Boy also has a built-in chiller for drinks and a six-point massager to settle any pre-game nerves. Complete the experience by getting it in your team's colours.
FIFA World Cup 2010
£35, easports.com
Avoid dull half-time punditry by cueing up a game of FIFA World Cup 2010. It's based on the fantastic FIFA 10 engine, but lavished with a fully licensed World Cup sparkle that will give you the chance to resettle scores. Grab a couple of extra controllers and find out who's the Lionel Messi amongst your mates.
MyBreweyTap Mixed Brewery Case
As nations from all over the world gather to compete for the most prestigious trophy in the football cabinet, what better time to explore the drinks of the globe? This case of 13 ales, including Dr Johnson's and Wandle, will make you wonder why anyone would drink tasteless lager for 90 minutes.
Now add these…
This real-time fantasy football app for your laptop, iPhone or iPad lets you pick three players per match and score points on their performance. You can play with mates or online buddies, too.
Wicked Pig's pork snacks can be munched straight from the bag, or nuked hot during half-time. With southern fried, hog roast (pictured), sweet and sour or firecracker chilli flavours, it beats a slice of orange.
Need a fix of 3D action? Enter your postcode into Sky's online Pub Finder and the site will tell you where to find the closest boozer screening the games in three dimensions.
In the unlikely event that you're (a) planning to watch the World Cup on your phone and (b) the sun comes out, Orange's downloadable visor will help you make out the tiny figures kicking the white speck about on your screen.
More stories on Stuff.tv
– Rewind to the last World Cup (2006)
– Fooball Manager 2010 handheld
– World Cup – 5 things you must do