Ultimate Setup – 3D
With Virgin and Sky both switching on their 3D offerings, the tide is changing. Don't get stranded in 2d. Get these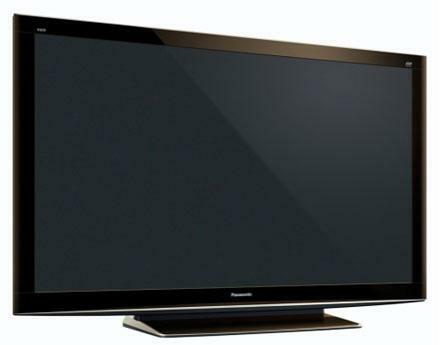 Bored of regular HDTV? Perhaps it's time you upgraded your home entertainment rig to incorporate the latest revolution in living room cinema: 3D. Here's the gear you need to (quite literally) add a new dimension to your couch potato life.
Panasonic TX-P65VT20 plasma TV
£4500, www.panasonic.co.uk
This 65-inch monster screen uses speedy plasma tech, which produces less crosstalk than brighter but more sluggish LCD-based 3D tellies. That means you'll see less ghosting while watching 3D footage. The plasma tech also means great, high contrast pictures with no motion blur, and it's packed with wizardry – including Freesat HD and Freeview HD tuners.
Samsung BD-C6900 Blu-ray player
£250, www.samsung.com/uk
A style-drenched slimline Blu-ray deck that boasts 3D chops, the BD-C6900 delivers images with eye-catching depth and perceptible distance, plus lughole-pleasing 7.1-channel surround sound should you hook it up to an amp and decent set of speakers.
XpanD X103 active 3D glasses
£100, www.xpandcinema.com
Forget brand-specific 3D glasses. These smart specs work with any brand of 3D telly, and don't require a separate transmitter box either – all the tech to detect the TV type is squeezed into the glasses themselves. The X103 will be available at the end of October 2010 in a range of colour finishes.
Sony PS3
£250, uk.playstation.com/ps3
The PS3 is the first games console to enter the 3D era. At the time of writing, there is a 3D Collection of demoes available for download at the PlayStation Store, and we can expect full 3D games in the near future. The PS3 will also play 3D Blu-ray movies, thanks to the recently released 3.50 software update.
Cloudy With A Chance Of Meatballs
£16, www.amazon.co.uk
3D Blu-ray movies are disappointingly thin on the ground at the time of writing, with the majority being CG animated affairs like this. The film itself is decent, but its the gorgeous image quality that makes it stand out – stiletto-sharp detail, blazingly bright colours and, of course, the distinct depth of field and sense of distance that only 3D can deliver.