Ultimate setup – movie-making gadgets
With the Cannes Film Festival underway and all manner of movies getting mad props, your thoughts may well be turning to a bit of home-made film-making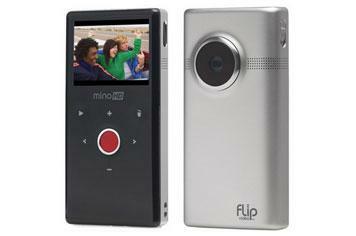 With the Cannes Film Festival underway and all manner of movies getting mad props, your thoughts may well be turning to a bit of home-made film-making. But you don't have to invest in a multimillion pound haul of kit to play Scorsese – there's a whole selection of affordable tech stuff that'll help you rustle up a Palme d'Or-winning movie in no time.
Flip MinoHD (£180)
This second-gen edition of the world's sleekest HD camcorder is dressed up slicker than an A-lister on Oscar night, sporting a gorgeous brushed metal finish and updated 2-inch screen for framing and reviewing your footage. Said footage is captured in a crisp 720p H.264 format, and you can cram two hours of it onto the 8GB internal memory – shifting it over to your computer via the "flip out" USB connector, which also takes care of charging duties.
The world's best-known mini tripod has gone magnetic. Yep, in addition to standing the Gorillapod on a flat surface or wrapping its flexible legs round the nearest tree branch, you can now stick it to any metal surface using the power of physics! Takes any camera with a tripod mount (such as the MinoHD), as long as it weighs no more than 325g.
Edit your raw footage into a professional-looking movie with this affordable software for Windows. New smart options allow you to fix shaky pictures or boost the quality of low contrast footage with a single mouse click. Once your film is polished to a Hollywood sheen, Premiere Elements 8 lets you share it directly to YouTube and format it for almost any mobile device.
Of course, you'll need something to run Premiere Elements 8 on, and this lightweight 13.3-inch notebook fits the bill snugly. Nvidia graphics ensure it won't chug whilst playing back your HD footage, and the HDMI port lets you rig it up to your HDTV or projector with ease. Oh, and it's a stylish devil too, shinier than Tom Cruise's teeth.
Movie-watching rather than movie-making tech, we know – but you're going to want to show off your masterwork in proper cinema style. That means you'll need a projector to beam it up onto the big screen, and this sub-£1,000 DLP lightbox delivers the goods: beautiful HD images for a budget price.
More Ultimate set-ups on Stuff.tv:
– Ultimate set-up – Mac gaming
Like movies? Check out our top modern sci-fi Blu-rays…