Unboxed – Apple iPad
What did the Easter Bunny bring you this weekend? Some of us living in the US cracked open a cardboard box containing something far more exciting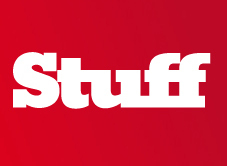 What did the Easter Bunny bring you this weekend? Some of us living in the US cracked open a cardboard box containing something far more exciting than a chocolate egg – the first production units of Apple's iPad.
Stuff was on hand to snap up one of the very first units to fly off the shelves, and we've been tinkering with it ever since. Unwrapping a new Apple product is always a mouth-watering prospect and the iPad doesn't disappoint. The 9.7-inch capacitive touchscreen is every bit as bright, colourful and responsive as the iPhone's, with the added benefit of five times as many pixels.
High-def video crackles with detail, browsing maps is like poring over a fine atlas and surfing the web has simply never been faster or smoother – although perhaps that's just what happens when you don't have to struggle with Flash.
The pinching, zooming and flipping that can feel cramped on an iPhone here feel totally natural – especially in Apple's brand new iBooks app. Exploring an illustrated ebook in full colour and with fluttering page turn animations makes the Kindle's monochrome monotony feel painfully old-fashioned.
Apple has reworked its native apps to add pop-up menus, sidebars and graphic details, morphing contacts, notepad and calendar into classy virtual journals. Mail now comes with folder views and virtually instantaneous downloading and rendering of attachments.
But the iPad is not all revolutionary magic. The soft keyboard is just too large to type on quickly, the iPod app looks dull and (very) occasionally stutters, and the on-board speaker is pathetic. While the iPad isn't exactly heavy, it's no featherweight, especially if you're thinking about reading a book or watching a full-length film (a realistic prospect thank to its full day of battery life). And the iPad doesn't charge from your computer USB like an iPod or iPhone – you have to use the bundled charger.
Ultimately, the iPad will inevitably find a home on millions of coffee tables around the world, serving up web gorgeousness during ad breaks and giving casual gaming a high def shot in the arm. Whether it can break out of its living room ghetto to challenge laptops and smartphones, though, is no sure thing.
Scroll down for more pics and screengrabs – we'll have a full review very soon.
Flickr leads websites switching to HTML5 for iPad