Unboxed: Apple iPod nano 4g
Having had a very quick feel of the new iPod nano at the Let's Rock event on Tuesday evening (you can watch our video here), Apple has just dropped th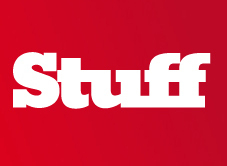 Having had a very quick feel of the new iPod nano at the Let's Rock event on Tuesday evening (you can watch our video here), Apple has just dropped the new model onto the Stuff Towers door mat. And my does it look impressive.
The return to the long, thin design of the 1g and 2g models has caused some consternation in certain quarters, but having had a go with it, we can firmly say it's a welcome return to this shape and size.
The screen remains the same as the squat 3g version, although the slight curvature did cause a few glare–based issues when watching an episode of Curb Your Enthusiasm on the train home last night. Sadly we couldn't quite get a decent view of Larry David attempting to exhume his own mother, and we can see more issues with the screen rearing their heads in the next few weeks.
The Genius playlist feature is definitely a great new addition, meaning you don't have to fart about making playlists at home or constantly pressing the central button to create an on–the–go playlist as if you're life depended on it. Unlike the shuffle feature, it doesn't throw up any nasty surprises either.
The thin styling is somewhat illusory, with the tapered edges giving you the feeling you're holding a gadget akin to Kate Moss. In fact, it's not as tiny in the middle, but it's still slimmer than your average MP3 player. Handy for those partial to ball–crushing skinny jeans, we have to say.