Unboxed – Canon IXUS 300 HS
Just a few weeks back, the Canon IXUS 300 HS was announced, boasting high-speed shooting and high sensitivity. And now we've got our hands on one.&nbs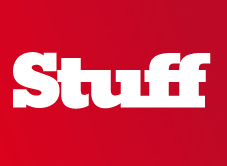 Just a few weeks back, the Canon IXUS 300 HS was announced, boasting high-speed shooting and high sensitivity. And now we've got our hands on one.
First impressions are that this is a very small, sleek camera and the black version has a tactile matte finish. The metal body gives it a bit of heft, too.
The lens impressively goes down to f2.0 for better low-light performance. It starts at 28mm equivalent and has a 3.8x zoom.
Canon's deliberately kept the controls minimal on the IXUS 300 HS, which helps keep the swooping lines clean. On the strap-lug end is a USB socket and mini HDMI for outputting the 720p movie footage.
Doesn't look like there's much control, does it? Well, there is, thanks to Canon's clever clickwheel that doubles as a D-pad. Intuitive menus give you easy access to the usual settings as well as modes such as a fish-eye effect, slow-motion video, and a 'miniature' effect that makes landscape scenes look like they're tiny models in a toy train set. Very cool.
First impressions are that this is a very capable, well-featured camera. But look out for a full review coming soon on Stuff.tv
More stories on Stuff.tv- Gadget Flashback – Canon IXUS