Unboxed – Dell Streak
 No, you're eyes are not deceiving you - you're not staring at an oversized smartphone. This is the long awaited (and hardly secret) Dell Streak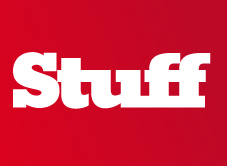 No, you're eyes are not deceiving you – you're not staring at an oversized smartphone. This is the long awaited (and hardly secret) Dell Streak Android tablet we heard about way back in January.  And what a good looking piece of technology it is too, not to mention lightweight and satisfyingly skinny.
The tiny tablet packs a 5-inch screen, which according to Dell is the optimum size for portability. So when coupled with its compact and curvy frame, it's easy to see why Dell is calling it "the ultimate portable tablet PC". And it certainly won't be making a dent in your inside pocket or trendy man bag. And thanks to the Gorilla Glass adorning the screen, it'll be able to take a few hits and knocks too. Great if you suffer from butter fingers syndrome.
Android enthusiasts might be disappointed to learn the former Mini 5 is only packing android 1.6, but Dell has assured us a Froyo (version 2.2) update, complete with flash 10.1 support will be available later in the year. For now, though, you can expect turn-by-turn navigation, courtesy of Google Maps, 3G, Wi-Fi, Bluetooth and a 16GB microSD card bundled in the box (expandable to 48GB). And with a 1GHz Snapdragon proccessor running the show, expect speedy menu and application navigation.
In addition to the specs listed above, the Streak is fully equipped to make phone calls and send text messages. But Dell wants to make it very clear, the Streak isn't trying to replace your smartphone – it's merely a complimentary device for secondary use – or primary use. Whatever suits you. At least the Bluetooth on board will prevent you feeling like you're talking on an giant smartphone.
One camera isn't enough for the streak – There are two of them on board. A 5MP camera at the back with dual LED flash, capable of recording video and a front facing one for video calls (or a bit of narcissistic picture taking).
Dell has laid on its own UI on top of Android, giving you four customisable home pages to fill with your favourite widgets, apps and shortcuts. So you'll be able to get all your Facebook updates directly from your home page, if you can't bear the thought of not knowing what everyone is doing or direct access to the latest version of Whack-A-Droid.
During our brief demo, video looked delectably crisp on the 5-inch screen and the audio was just as clear and impressive – emitting from a speaker grate at the back of the device. It's 16:9 aspect ratio display also means downloading or streaming films and TV programmes can be done without compromising the content – and who doesn't love watching everything in full screen.
It'll also ship with a dedicated dock for charging and propping up duties, as well as an HDMI cable to hook it up to your big screen TV. And what about that Kindle app we heard about a few months ago? Dell were just as clueless as we were, having also heard it on the grapevine. Perhaps we'll see Kindle integration in the future?
So, first impressions are pretty favourable. An Android update will make it even more covetable. It wouldn't be a good idea to develop an affinity to its shiny red paint job, though, as it will be shipping in black with more colour options to follow later in the year. Official pricing is yet to be announced, but the Streak launches in June exclusively to O2 and in a surprise turn of events, the UK is its first port of call. Take that America (who usually get *everything* first).  
We'll be bringing you a full review soon, so make sure you keep those eyes peeled on Stuff.tv.