Unboxed – Pentax W90
'Tis the season for rugged cameras, so we plucked the latest model – the Pentax W90 – from its natural habit outside and brought it inside for an unbo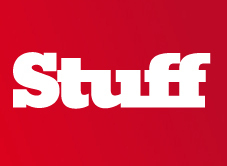 'Tis the season for rugged cameras, so we plucked the latest model – the Pentax W90 – from its natural habit outside and brought it inside for an unboxing.
The W90 certainly goes for a more 'industrial' design than Panasonic's similarly rugged FT2, which you can see lurking in the background above. It's tougher than the W80, claiming to be waterproof down to 6m (less than the FT2's 10m), coldproof to -10ºC and shock-resistant to 1.2m. In other words, feel free to take it on the Krypton Factor assault course.
The sensor is still 12MP and the W90 boasts a 'digital microscope mode', which uses the three LED macro lights around the lens (see below) to help illuminate objects as close as 1cm away. There's also 720p video recording, an HDMI out and, our favourite, the 'small face filter' for focusing on pets.
The only thing we're disappointed about is that our box didn't include the nifty caribiner clip (below), which will be in final production boxes.
So can the W90 take on the rugged might of the Panasonic FT2, Casio EX-G1 and Canon D10? Look out for a full review soon to find out.