Universal and Google to trial DRM-free downloads
[intro]The 'Dump DRM' campaign seems to be working. Universal is to trial DRM-free download stores in the States – starting this month[/intro] Dipp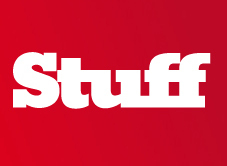 Dipping its corporate toe into DRM-free waters, Universal has just announced it'll start selling tunes sans copy protection on a trial basis – and not through iTunes.
It wasn't long ago that the record label – which is the world's largest – snubbed Apple over contract negotiations to continue supplying its download store with tunes. With this latest move it will instead use US-based stores such as Amazon.com, Rhapsody and Wal-Mart to sell its DRM-free wares for 99 cents each – a saving of 30 cents on EMI's iTunes Plus catalogue.
Also named in its list of retailers is Google, the website with fingers in more pies than a many-fingered man in a pie-filling factory. Considering Google currently has no music store of its own, does this mean we can expect to see a new addition to the download domain before too long?
For now it seems only our Stateside cousins will benefit from Guns N' Roses, DJ Shadow, Klaxons (pictured) et al shorn of their copy protection. Let's hope Universal realises that DRM isn't the way forward and rolls it out to the rest of us.