US cities go gaga over gigabit Google
What would you do to get a gigabit broadband connection for your home? Swim in a vat of sharks, jump into a frozen lake or rename your firstborn child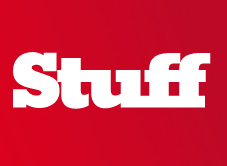 What would you do to get a gigabit broadband connection for your home? Swim in a vat of sharks, jump into a frozen lake or rename your firstborn child 'Fiber'?
Across America, over 600 communities (and nearly 200,000 individuals) have done that and more in the hope of tempting Google that what it really needs for its high-speed Google Fibre roll-out is a town run by fame-hungry refugees from second-rate reality TV shows.
Google has promised to hook up one or more US communities, a total of 50,000 to 500,000 people, with ultra-fast 1Gbps+ fibre-optic internet links "at a competitive price". The deadline for applications closed today.
Quite why this has generated such a feeding frenzy (luckily, not among the harmless bonnethead sharks of contender town Sarasota, Florida) is a bit of a mystery. Google has admitted that the Google Fibre network will be "experimental" and that it "hopes to learn lessons that will help improve Internet access everywhere".
In fact, without the magic name of Google attached, it's difficult to imagine many communities falling over themselves to allow a novice at consumer internet infrastructure to dig up their streets and experiment on their citizens' digital lives – while paying for the privilege.
I'm sure that the winning cities, to be announced later this year, will be extremely happy with the service they receive. I'm just hoping that my hometown of Seattle loses out to those shark-diving freaks in Sarasota.