Video – HP Slate gets sneak preview
We've already seen a video of the HP Slate sticking it to Apple by showing off its Flash prowess for all to see, and now a new 30 second clip has crop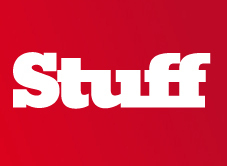 We've already seen a video of the HP Slate sticking it to Apple by showing off its Flash prowess for all to see, and now a new 30 second clip has cropped up to give us a sneak peek at a few of the other features we can expect. And guess what? They're features the iPad's lacking too.
First up we've got a front and back-facing camera for both snapping and Skypeing, and a fully-featured touch-friendly Windows 7 OS.
There's support for SD cards for uploading your photos straight from your memory card, and some sort of dock to link it up to a larger screen via HDMI.
Finally, iTunes shown off in all it's Coverflow glory on the Slate, alongside the likes of Firefox, Rhapsody and even the possibility of direct uploading to Flickr from the Photos app.
Now we know that most of the video is made up of renders, but it's still looking promising – we can't wait to see what the finished product looks like. So, HP – fancy furnishing us with a solid date we can expect to see this thing?