Video – HP Slate shows off iPad-bashing Flash capabilities
Adobe has always been outspoken about Apple's lack of support for its Flash software on devices like the iPhone and the iPad.Now it seems it's really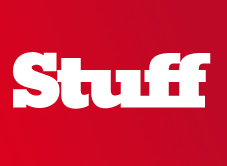 Now it seems it's really sticking the knife in, with a video showing off Flash and Adobe Air's capabilities on HP's forthcoming Slate – and it's pretty impressive.
Alan Tam from the Adobe Flash product marketing team talks viewers through a five minute video showing off the tablet's capabilities in association with Adobe, being sure to push the importance of Flash to view 85% of Alexa's top 100 websites, and 75% of all online video. Clever.
Of course, as a Windows 7 device, the HP Slate was always going to support Flash, so it seems this video could be more to prove a point than anything else. As Tam himself says "With Flash Player on HP's Slate device, I'm able to access the full web, and not just a part of it." Take that, Apple.
All that aside, the device does look pretty promising and we're definitely looking forward to seeing more from this in the coming months.
Check out the video below and be sure to let us know what you think. How does it compare to Apple's iPad? Sound off your thoughts in the comments.