Video – iPad App Store video leaks out
With the iPad launch just days away now, a video has surfaced that appears to give a sneak peek at the iPad App Store.Editor of Macstories.net Federic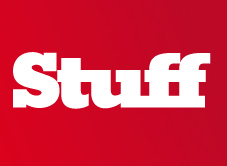 With the iPad launch just days away now, a video has surfaced that appears to give a sneak peek at the iPad App Store.
Editor of Macstories.net Federico Viticci posted a video on Vimeo, which he claims he was sent of the someone browsing iPad App Store.
It certainly looks believable, with a similar layout to what we're used to from the iPhone's App Store.
What is obvious though, is that app developers are looking to cash in on blown-up versions of their apps, with prices looking a little inflated to those for the iPhone.
Free apps still remain, with apps for Reuters, Twitter and airfare checker Kayak costing nada, but Brushes for iPad is priced up at $9.99 while Flight Control HD is $4.99.
Check out the video below and be sure to let us know below if you think it's the real deal or not.
Browsing the iPad App Store: A Video [By @viticci] from Federico Viticci on Vimeo.