Video – Penguin shows what the Apple iPad can really do
We now know we can expect to see the iPad on sale in the States on 3 April, with a UK release coming later in the month, and while some doubts still r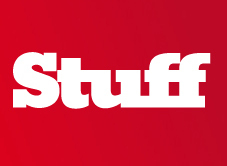 We now know we can expect to see the iPad on sale in the States on 3 April, with a UK release coming later in the month, and while some doubts still remain over its functionality as an e-reader, that hasn't stopped Penguin Books showing off its rather impressive plans for the device.
The video below shows the company demoing a couple of ways it could be use, seemingly with a rather strong emphasis on learning.
Kids-favourite Spot has a new lease of life on the iPad, and Dorling Kindersley's The Human Body gets interactive, with the ability to zoom in on parts of the anatomy for a closer look.
DK doesn't stop there, with interactive travel guides, complete with maps and the ability to send e-postcards, and "Starfinder" – a guide to the "sky above you", which tracks your location via GPS and allows you to hold the iPad to the sky and get realtime info on the stars above your head – augmented reality style.
Vampire Academy shows off Penguin's plans for the straight up ebooks, this one coming with online chat, and now doubt some sort of social networking integration as well.
Take a look at the video below and let us know what you think – does it sway your opinion on the iPad?
MORE iPAD STUFF:
Murdoch confirms support for iPad
Gallery: hands on with the Apple iPad
First impressions of the Apple iPad
Apple iPad – what we wanted, what we got  
5 things you need to know about the Apple iPad
Apple iBooks – Jobs unveils Apple's new ebook store
Apple iPad – what we wanted, what we got