Video preview – Toshiba AC100
The super skinny AC100 comprised one third of Toshiba's recent product announcement, which also included the dual screen tablet/laptop hybrid, the Lib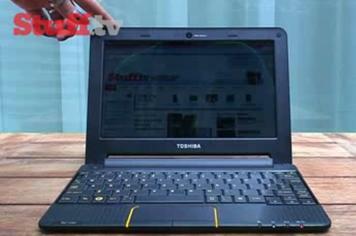 The super skinny AC100 comprised one third of Toshiba's recent product announcement, which also included the dual screen tablet/laptop hybrid, the Libretto W100. And we've got a video preview just waiting for you to watch.
Measuring a mere 21mm at its thickest point and running Android 2.1, it's no wonder Toshiba's a tad reluctant to call the AC100 a laptop. Seeing as it isn't a PC running a conventional OS like Windows 7, Toshiba would rather we call it a Mobile Internet Device instead.
But doesn't that make it a smartbook? Check out our video preview and see what you think? And as always, be sure to tell us your thoughts below.