Video review – Novatech nTablet
The nTablet from Novatech is the latest device to hit to the ever-growing tablet market. But is it an iPad killer? Watch and find out.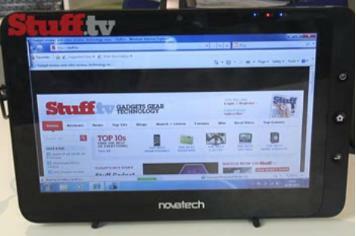 Novatech has set it sights on the burgeoning tablet market, with its 10.1-inch nTablet and first foray into this soon-to-be overcrowded product category. We broke it out of its box last week and now, having spent more time with it we're able to reveal exactly what we thought of it and how we got on with the latest tablet on the block.
On the OS front it packs Windows 7, but if that doesn't turn you on there will be an Android 2.2 version due out around mid-October, joining a host of specs including a 3G modem, 32GB SSD, two USB ports and a 1.3MP webcam.
So, the iPad currently rules the tablet roost – could the nTablet change all that when it arrives next week? Watch our video review and find out.
More on Stuff.tv
HTC Desire HD first look video