Video review – Samsung Galaxy S
Samsung's Galaxy S isn't due out until the first week of June but that didn't stop us getting some hands on time with the monster Android 2.1 handset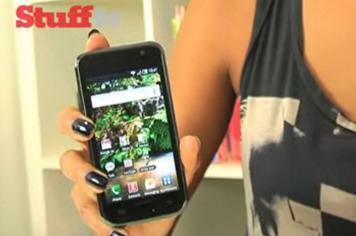 Samsung's Galaxy S isn't due out until the first week of June but that didn't stop us getting some hands on time with the monster Android 2.1 handset in a video review.
It's the first handset to squeeze Samsung's 1GHz Hummingbird processor inside, alongside a 5MP camera capable of HD video and a stunningly lavish 4-inch super AMOLED display. It's also got DNLA certified WiFi for media streaming and will come with the choice of 8 or 16GB of storage.
It's design may scream iPhone, but the insides of this gorgeous slab of tech tell a different story.  Sounds good, doesn't it? See it in action in our video review. And why don't you check out our hands on pics while you're at it, too?