Video review – Samsung Wave
Samsung's Bada OS has debuted in the Wave - but should the competition be quaking in their boots? Find out in our video review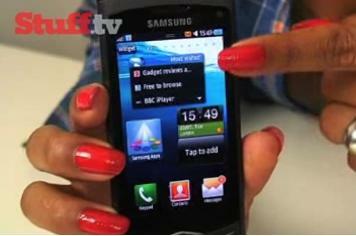 The first mutterings of Samsung's Bada operating system were way back in Feb during MWC. And the Wave – a HD video recording, Super AMOLED-toting handset – is where it made its official debut.
It's clear from the offset the Wave isn't just another standard Samsung handset. It's crammed to the hilt with top-end features, including Samsung's updated and more intuitive Touchwizz UI, Sammy's proprietary 1GHz Hummingbird processor and a whopping ten home pages for cramming in all your favourite shortcuts and widgets.
But specs aside, what you really want to know is whether it's good enough to compete with the likes of Android and the whole smartphone gang, right? Well, you can find that out by watching our video review. And while you're at it, why not treat your eyeballs and read all about it too.